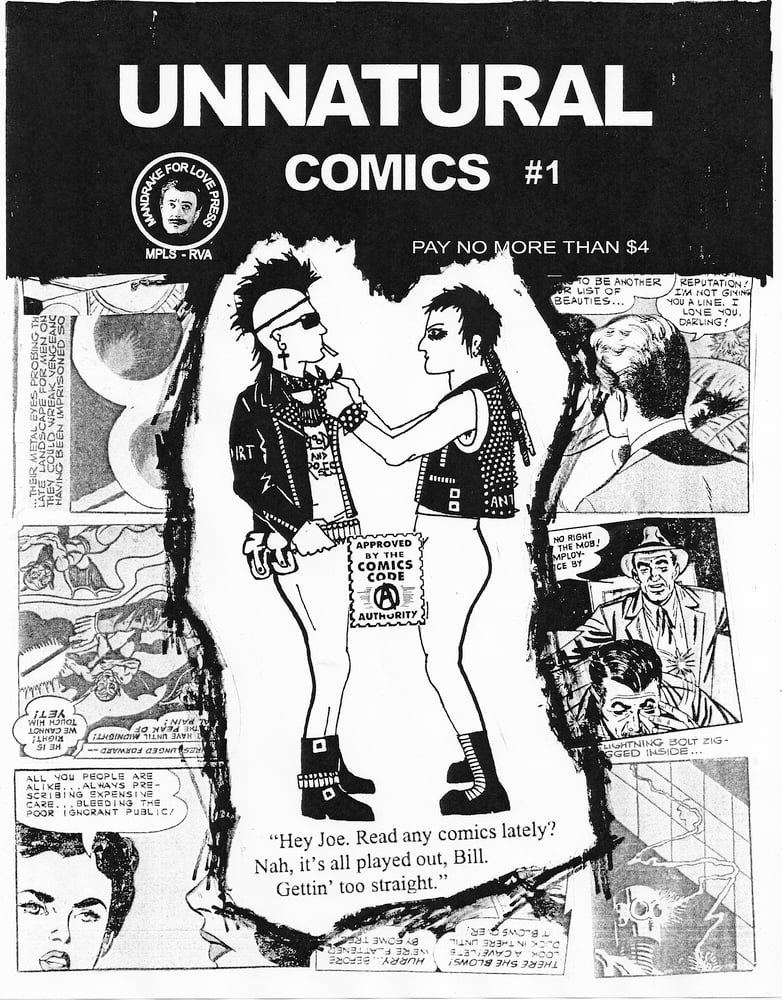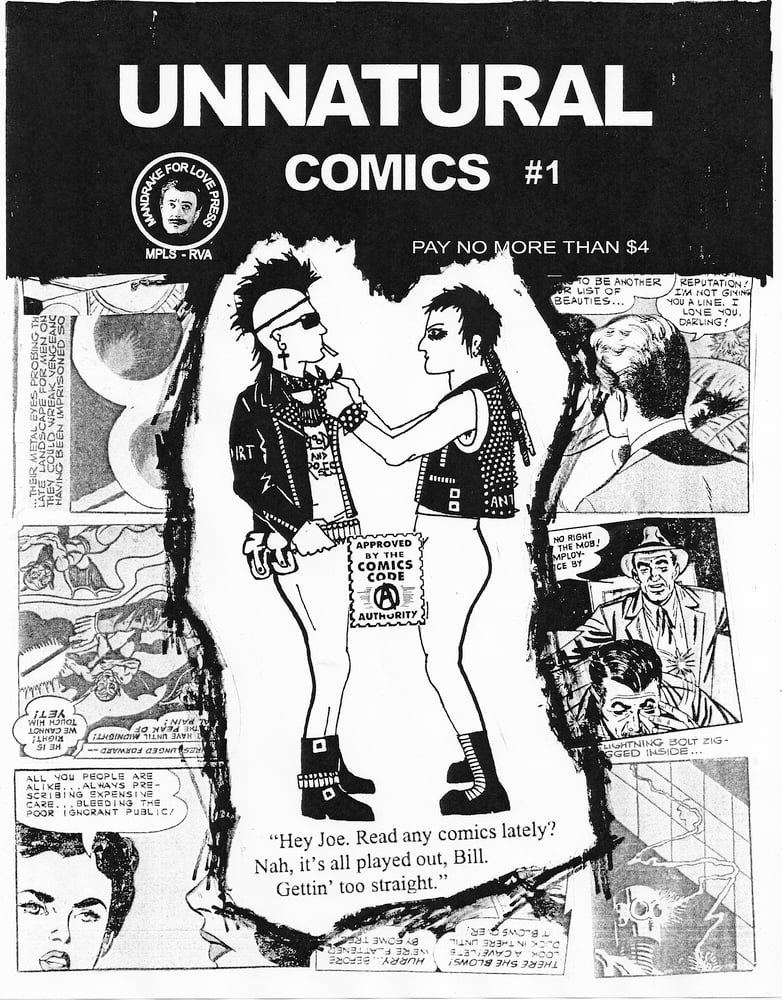 Unnatural Comics #1
$4.00
What happens when you force a bunch of punks, artists, poets, and queers to make comics? Something very Unnatural.
Featuring weird words and peculiar pictures by:
Eva Carriere, Laura Cramer, Palmer Foley, Scotty Gillmer, Conley Lowrance, Patrick Miller, Nicki Stein, Natalie Thatcher, Carl Thompson, Anna Toegel, and Sam Wipf.
Approx. 8.5x11 in. Black & White. 21 pages.